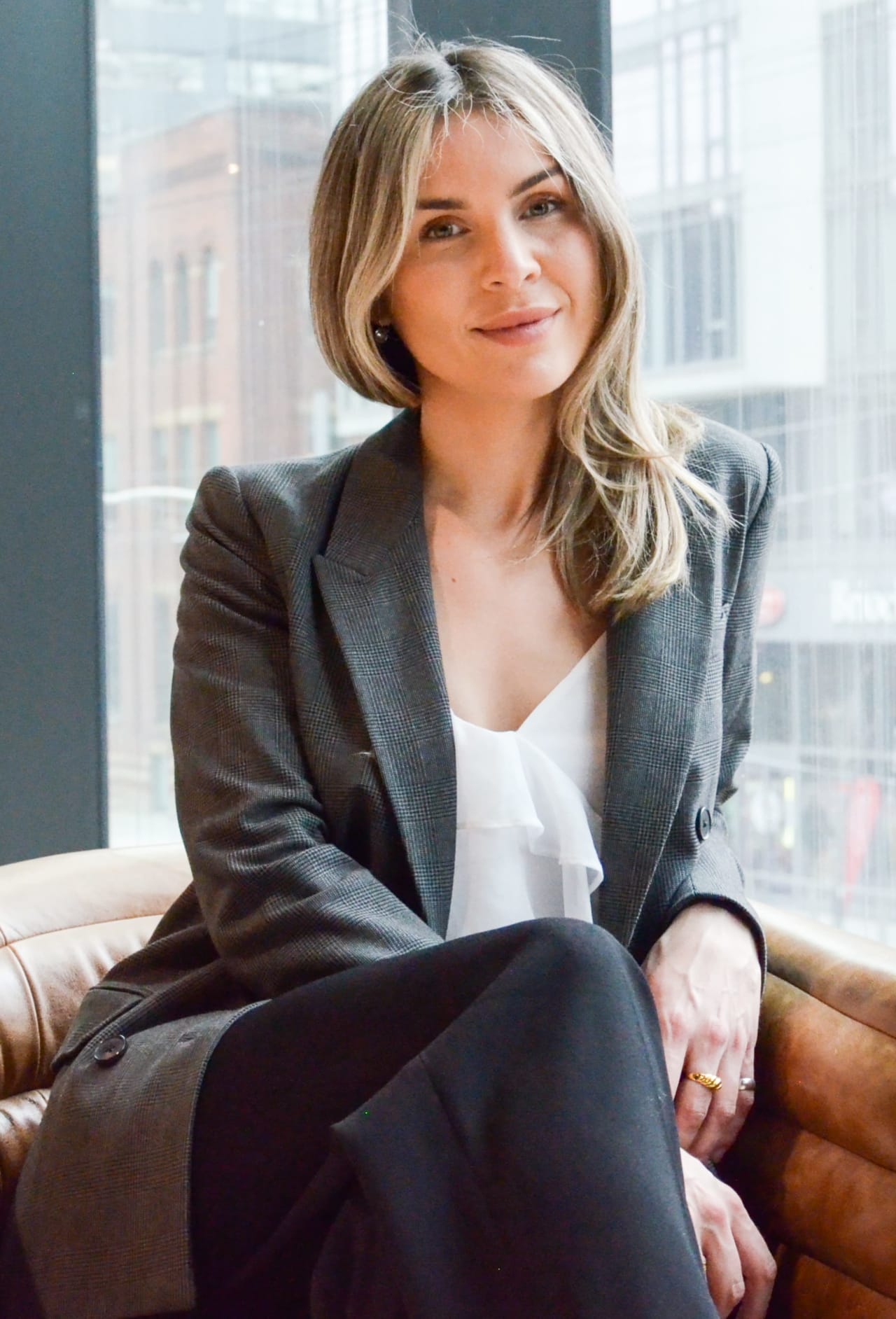 Name: Corinne Marks
Known Nicknames: Coco
Neighborhood of Residence: King West
Previous Professional Life: Worked for a condo developer and an investment firm
Get to Know Corinne in Ten Questions:
1. What made you decide to get into real estate?
I worked for an investment firm and started researching the real estate side more and started to obtain interest for it. I then started to work for a Toronto condo developer where I began to study for my Real Estate Exams & once they were completed I made the transition full time. I also love meeting and working with new people so I needed a career that allowed for this – plus I love interior design so it all made sense.
2. Where would we find you on a Friday night in Toronto?
Dinners and drinks with friends – either out or one of us hosting or me cuddling my puppy pretending to be too busy to go out.
3. Most embarrassing real-estate moment:
My client wanted me to bring my new puppy to showings and my puppy peed on his lap (second time meeting him luckily he thought it was funny and I was still able to get 3 transactions out of it.
4. Who stands out to you / do you most admire in the business world right now?
A special someone in my life who helps me pushes me to grow every day.
5. What is the career philosophy/mantra / inspirational quote that gets you through tougher days?
Always forward, never backward.
6. What is your theme song?
Power – Duke Dumont.
7. Describe your dream home in three words.
Modern, Bright, and Big.
8. Where do you see yourself in five years?
Growing my business so that I can have the ability to work more remotely while traveling.
9. When you're not wheeling + dealing with real estate, what can we find you doing?
Cooking and putting together new recipes, long walks/runs with my dog Pedro & visiting friends/family.
10. Highlight from 2019 and what you're looking forward to this year:
The amount of business and progress I accomplished personally and professionally as a new agent and making the change to PSR to continue to help me grow.
Instagram:
Email:
Loved this "PSR Digital Handshake: Meet Corinne Marks" and interested in learning more about PSR Agents & Staff? Check out our previous PSR Digital Handshake with Marissa Jochim here!