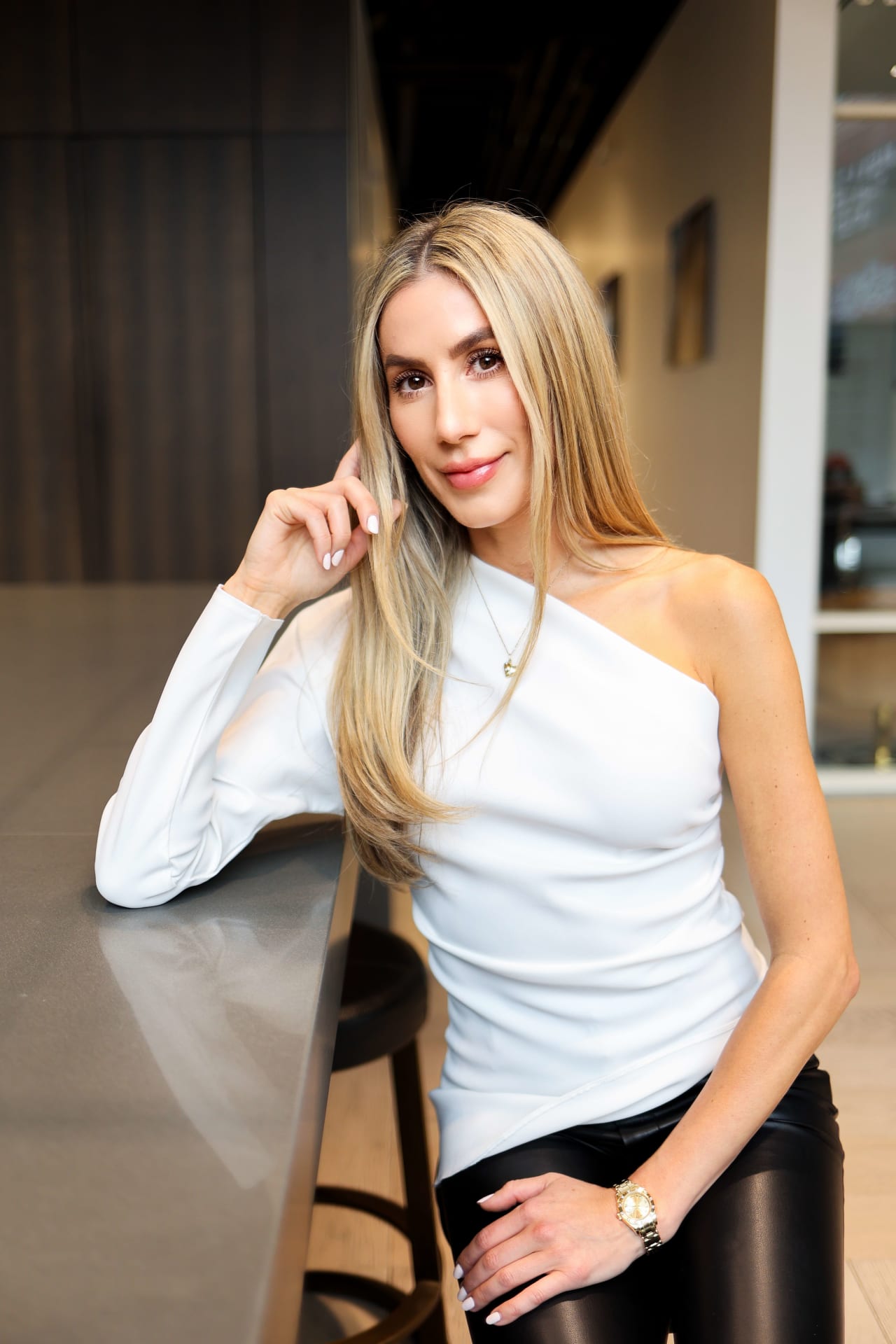 What is your first and last name?
Ashley Howard
Known Nicknames?
Ash
Tell us about your past experience (where did you go to school, previous jobs, volunteer work, etc.)
I am a UWO alum, who studied Kinesiology and Psychology. I have 20 years of experience in the hospitality industry, having worked in various roles at numerous venues throughout Downtown Toronto.
What is your favourite thing about your industry/job?
I believe that some of my favourite aspects from my hospitality career align with transitioning into real estate. Utilizing a strong customer-centric focus, the ability to network and foster relationships, working in a dynamic environment, and having vast knowledge of the downtown and Yorkville lifestyle scenes (both hotspots and hidden gems), should be valuable in this new chapter.
Who stands out to you / do you most admire?
I really admire my grandma (aka Aggie) and my mom. They embody generosity, resilience and wisdom. Their encouragement and unwavering support have been constants throughout my life.
What is the career philosophy / mantra / inspirational quote that gets you through tougher days?
Something I say to myself often, and especially on tougher days is "keep it moving". To me, it's a reminder to continue forward and not dwell or get discouraged by obstacles.
Describe your dream home in three words.
modern classic, timeless, inviting, chic (sorry couldn't choose 3)
Where would we find you on a Friday night in Toronto?
My typical Friday night in Toronto consists of catching up with friends over dinner (and good wine). Usually in my neighbourhood, King West, or Yorkville.
When you're not working, what can we find you doing?
Outside of work, I'm passionate about maintaining a healthy lifestyle, working out, cooking, spending time with my beloved animals, visiting family outside of the city and travelling to see friends whenever I can.
Highlight so far this year and what you're looking forward to this next year
The highlight of my year so far would be starting and finishing my real estate license. I'm excited to have joined PSR and am eagerly anticipating the growth that lies ahead in the coming year.
Email: [email protected]