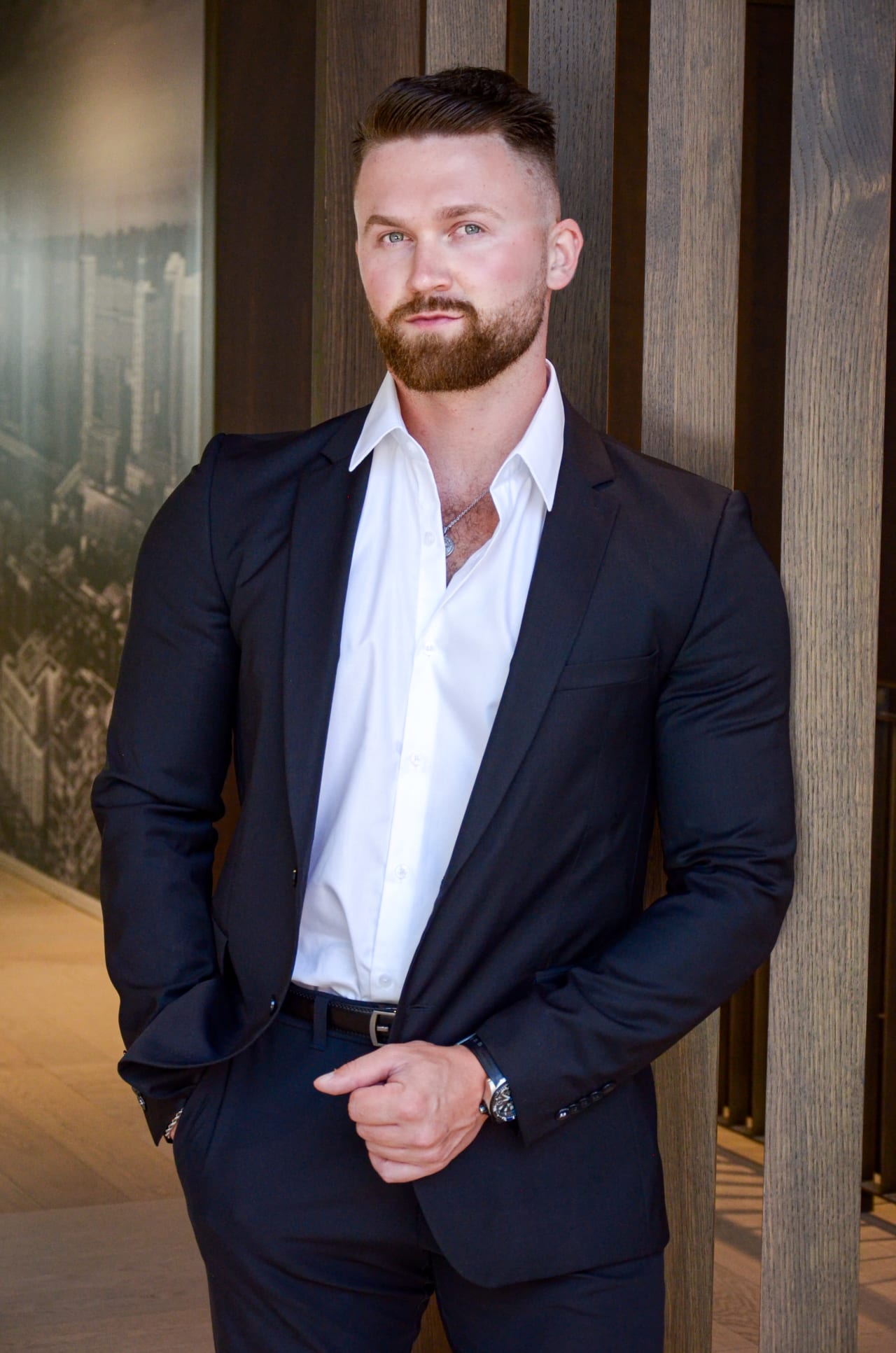 What is your first and last name?
Sam Harper
Known Nicknames?
Sharp
Tell us about your past experience (where did you go to school, previous jobs, volunteer work, etc.)
From 2014-2022 I was a personal trainer. I was born and raised in Guelph, eventually attended the UoG.
What is your favourite thing about your industry/job?
Helping people, nothing is more rewarding than helping a friend get into a beautiful living space to improve their quality of life.
Who stands out to you / do you most admire?
Anyone with a positive attitude and a strong work ethic.
What is the career philosophy / mantra / inspirational quote that gets you through tougher days?
"You miss 100% of the shots you don't take" - Wayne Gretzky.
What is your theme song?
5am in Toronto - Drake
Describe your dream home in three words.
Modern, Waterfront, Estate
Where do you see yourself in five years?
My aim is to gain knowledge, experience, relationships and success in real estate.
Where would we find you on a Friday night in Toronto?
Most likely at the gym.
When you're not working, what can we find you doing?
Working out, before real estate I was a personal trainer. I have also competed in 4 bodybuilding shows the past 5 years.
Highlight so far this year and what you're looking forward to this next year
The highlight was certainly my transition from working in the Guelph real estate market to the Toronto real estate market, happy to now be home!
Email: sam@psrbrokerage.com
Instagram: @sharp.homes