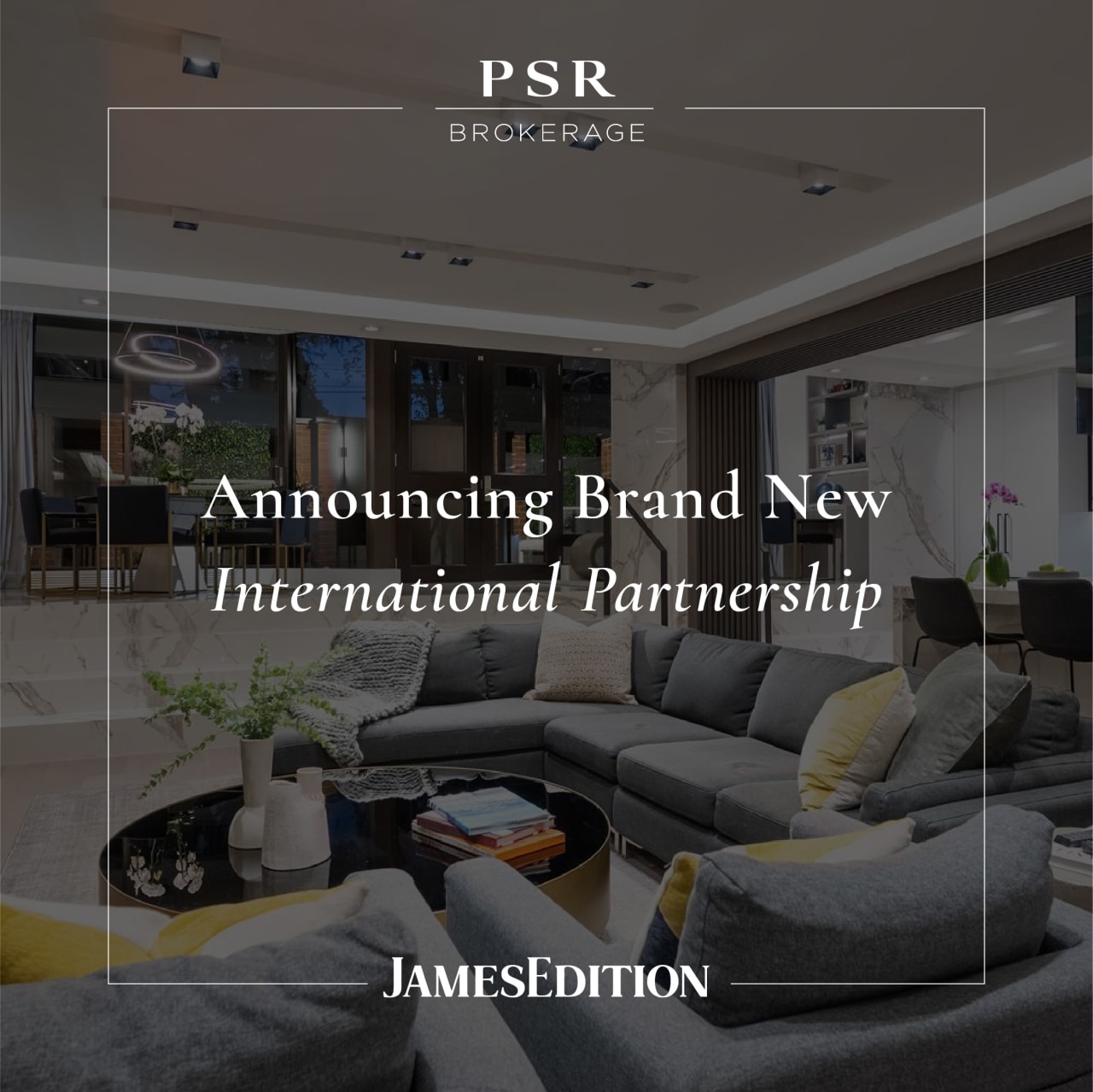 JamesEdition x PSR Brokerage Partnership Press Release:
FOR IMMEDIATE RELEASE
PSR Brokerage
03/18/2022
PSR Brokerage partners with JamesEdition
PSR Brokerage partners with JamesEdition to promote PSR Brokerage's luxury listings for more international exposure.
Toronto, August 19, 2022. PSR Brokerage has entered into a coveted and strategic partnership with JamesEdition - one of the fastest growing luxury media networks in the industry today to ensure PSR Brokerage's exclusive listings reach prominent international audiences, expand listing visibility and be top of mind within a niche target audience of high value buyers.
Over the past decade, JamesEdition has created one-of-a-kind comprehensive digital classifieds for some of the most valuable listings in the world. Since our founding in 2008 our purpose continues to develop as an insight-driven platform which connects and protects these unique and specialized buyers and sellers from around the globe.
With an unparalleled reputation for our premier collection across ten different categories including; homes, jets, yachts, cars, jewelry, even private islands; JamesEdition provides a singular destination for the international, ultra high-end luxury enthusiast.
About JamesEdition:
JamesEdition is the world's leading luxury real estate website where you can discover more than 200,000 luxury real estate listings in one search. The curated selection of luxury homes for sale includes chic mansions and villas, family homes, and urban apartments listed by trusted agents and brokers in 50+ countries. JamesEdition has been seen and noted in media publications such as Huffpost, Business Insider, Bloomberg, CNBC, BBC AND Financial Times.
Media Contact:
@PSR Creative Agency
atpsr@psrbrokerage.com
416 – 360 – 0688
www.psrbrokerage.com